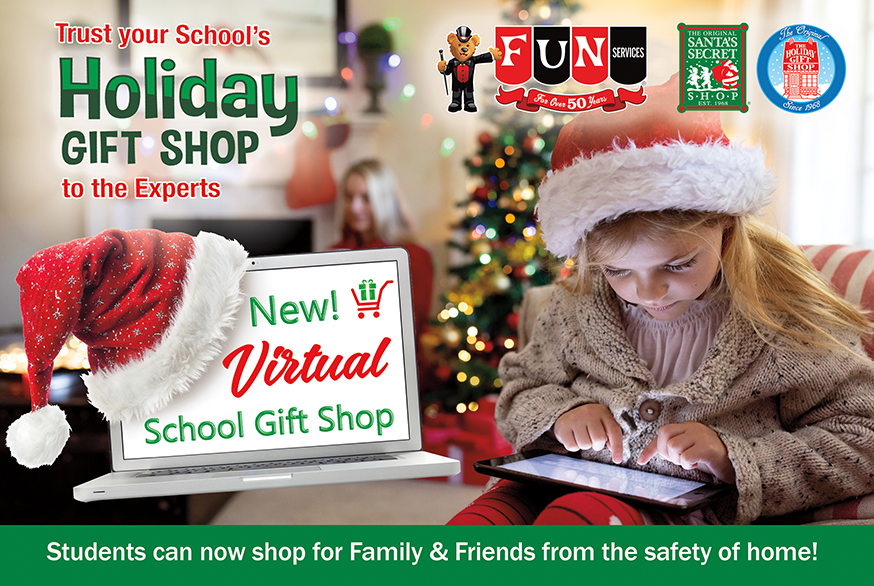 We are excited to now offer 2 ways to Host a Holiday Gift Shop for your school!
Traditional In School Holiday Shop:
The traditional in-school version is usually run by Parent Organizations with volunteers throughout the duration of the shop.
New!

Virtual

Holiday Gift Shop

:
This option provides the flexibility for your School or Parent Organization to run the shop with minimal effort and contact. The virtual option allows students to shop in our online platform from the comfort and safety of home; students can participate whether they are coming to school in person or learning virtually from home! We know each student's education is important, so we are happy to offer this option that does not take away valuable instructional time from the students –
once we receive your school's order, we will deliver your merchandise in your choice of 1 of 3 ways:
Packed by student, so all you have to do is distribute the orders by classroom or by parent pickup.

Bulk packed and your organization will pack individual orders.


We are also offering a ship to home option.
Our new system is also cashless, so you don't have to worry about collecting any funds;
parents pay for their student's order directly on our online platform.

This program makes hosting a Holiday Gift Shop easier than ever – we would love to help your school provide
some much needed fun and joy to your students and community this Holiday Season.
If you have any questions about our new program, we'd love to answer them for you!
Please call us at 770-607-8300 Today!

Events & Rentals

Turn-Key Events
From "Set-Up" to "Clean-Up" and everything in between, relax, your event is in our hands!

We are dedicated to providing entertainment services to local schools, churches, individuals, and companies.
We offer everything from inflatable rides, carnival games, concessions, tents, tables, chairs, and more!
Give us a call today and discover how we can meet all your party needs. 770-607-8300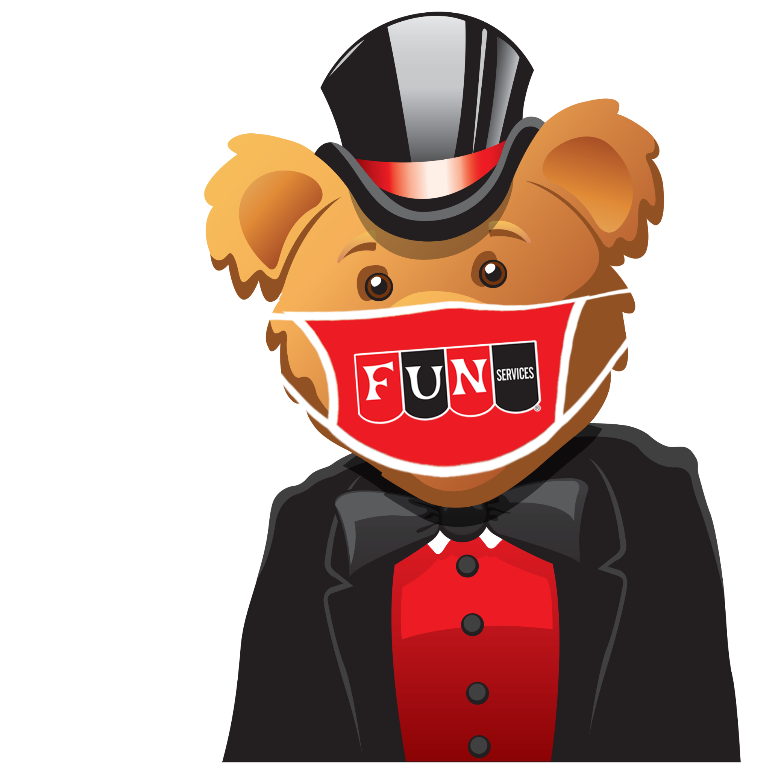 New! Customizable Masks Fundraising
for your School or Organization! Unlike our competitors, masks are shipped direct to the customer with free shipping.